C

ahuenga


V

eterinary

H

ospital

Help your pet thrive. We strive to provide a high standard of small animal medicine and surgery with strong professional ethics and compassion.
I had a great experience at the clinic. My dog had a very large mass removal here. After visiting many other clinics for consultations and not feeling confident, I am so happy I was advised to visit Dr. Christian Croquenois. Not only was he more knowledgeable than any other vets I had visited, he made me feel confident and comfortable in getting my dog surgery done safely. He took more time than needed with me during consultations and also after picking my dog up after surgery. I am so grateful for his knowledge and skill.
— Nareesha M.
I have never written a Yelp review and felt that Dr. C and his staff completely deserve an outstanding review. They have taken care of our young puppy on three separate urgent visits and have been very accommodating, transparent, and caring for our dog.
— Amy R.
I can't say enough nice things about Dr. C. and the team at Cahuenga Animal Hospital. They've been so awesome with our little doggy. From dental work to heart meds, they've been very responsive and understanding. I highly recommend the team and Cahuenga Veterinary Hospital for your little fur babies 🙂
— Lisa K.
Dr. C is the best vet I have ever met. I have brought my dog Kobe to his prior place of business for years and he was always spot on with his diagnosis. His accuracy of diagnosis and proper treatment plans have amazed me. He will be the only vet I trust with my dogs for as long as he is local."
— Jay W.
At last the vet you've been looking for! If you love your pet as much as I do and are frustrated and disheartened by veterinarians more concerned with making money than the care and well being of your fur baby, look no further. Meet Dr. Christian Croquenois with Cahuenga Veterinary Hospital. I have been searching for an honest, knowledgeable and compassionate veterinarian for over 10 years and at last he has arrived.
— Denise S.
Dr.C is THE BEST doctor EVER!!! I HIGHLY recommend anyone who is looking for a trustworthy, extremely educated, passionate, honest, caring, and compassionate vet!! We have seen him for our French Bulldog for over 3 years almost 4 years now and can say with absolute confidence that we trust him with our dogs life!!! He is well beyond knowledgeable in all different types of cases and really educates you on what's going on with your pet. He also explains every step of the way so you are never left out of the loop for the care your pet will receive! Dr. C has a very impressive background with experience in so many different dimensions of veterinary medicine! I can't say this enough, he is extraordinarily hands down the BEST vet ever!!
— Hamilton L
We just had oral surgery done on our 16-year-old cat. And I am so glad we had Dr. C to do this work. He explained everything thoroughly, and he took the time to answer all of our questions. He was caring and took care for us to feel comfortable with the care being given our cat. Our cat came home in such great shape that you would never know she had just been through surgery at the vet. I could not recommend them more highly.
— Michael K.
WOW! I have never had a vet contact me to see how my dog was progressing after a couple of months. When I mentioned she was still limping, he asked me to bring her in again. Upon exam, it was determined she was going to need knee surgery. Dr. C is so compassionate and knowledgeable. My golden was in great hands and she came thru surgery like a champ! Dr. C called the following day to see how she was doing! I love that extra touch, because he truly cares and doesn't cost an arm and a leg!! He's my vet for life!!
— Marry Mortenson
Our Hospital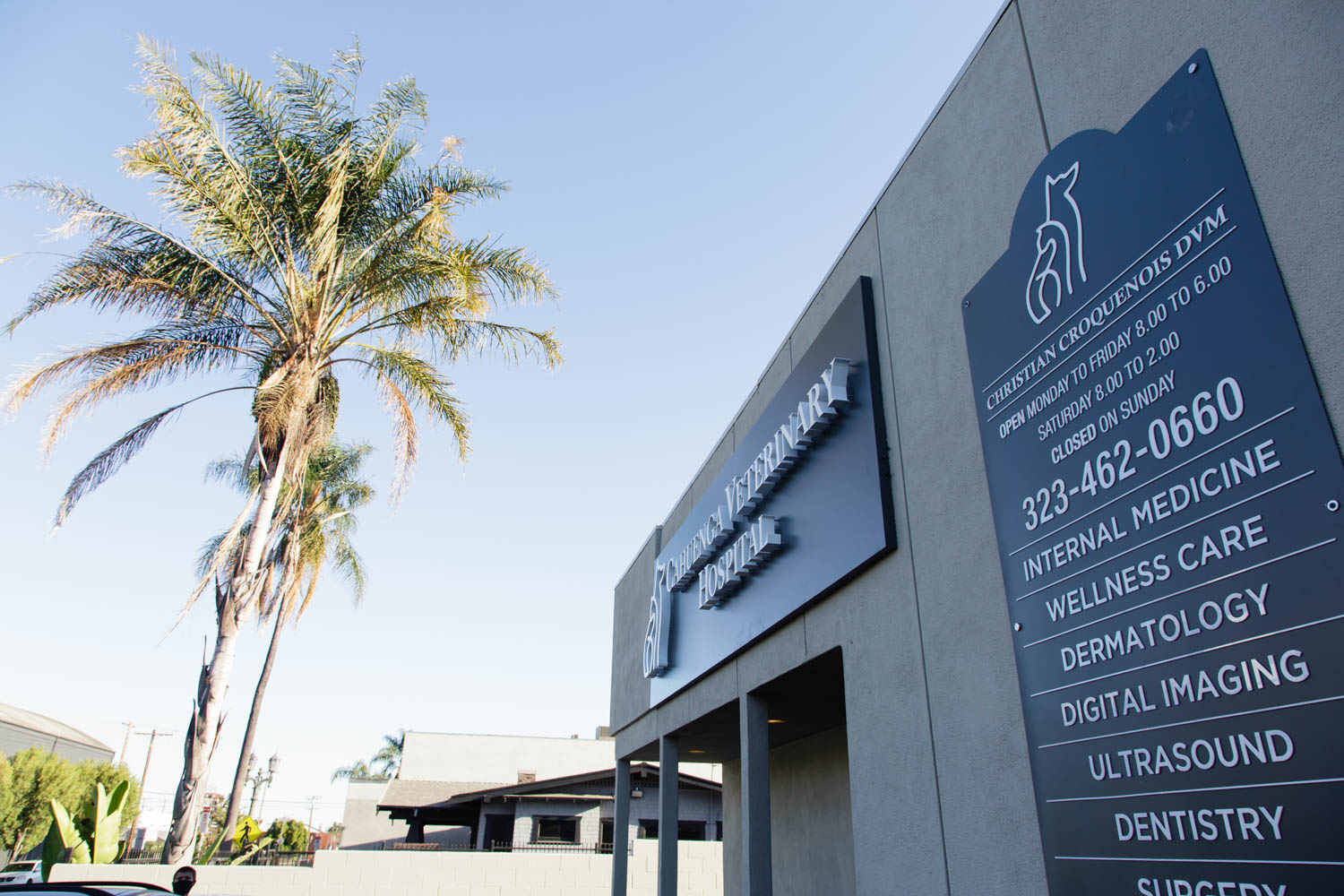 Choosing a veterinarian for your family member is not an easy task. Our veterinarians constantly go to professional seminars, continuing education and specialty training, so they can use their knowledge to maintain your pets' health and extend their lives.
We are committed to provide our patients with excellent veterinary services and the best diagnostic equipment for only one purpose – keep our pets healthy and happy.
Learn More
Resources
Preparing Your Pet For Surgery
It can be stressful when preparing your pet for surgery. Here are some helpful tips to aid in preparation and recovery.
Read More